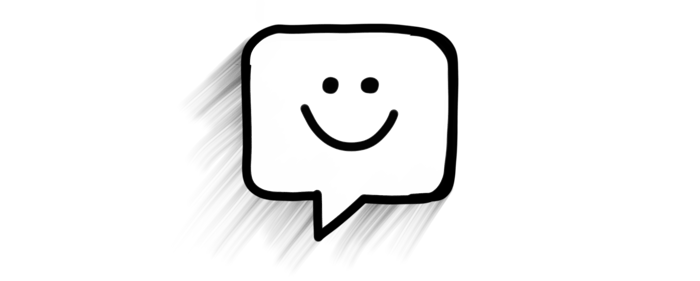 Stifle no-shows with text reminders
Text reminders are finally here! 🎉
And they're already enabled and live on your account.
Let's do three minutes of story time to celebrate (and fill you in on some finer details of text reminders).
Ashley is my roommate. She loves chickens. And she has hair. Sometimes that hair needs to be cut. 🤷‍♀️
When the time came for a trim, Ashley booked an appointment online—via Hummingbook of course. She booked with hairstylist/salon owner [and customer-turned-friend] Adele.
I see online bookings happen everyday. As of this writing, 25,287 appointments have been booked!
But this appointment was special to me. I got to watch my own roommate book a real appointment online… using the product I created with my own bare hands… with Adele… for real. (It's hard to describe this feeling. Maybe it's equivalent to when you swipe the card of your first client.)
I was proud. Time passed. ⌛️ Then the unthinkable happened…
"Oh sh!t Christian! I totally missed my appointment with Adele!! F&ck!"
My heart sank a little.
"Ashley! What about the email reminders?! WTF??"
Ashley held her phone up to my [beautiful, god-like] face. It was her home screen. Her email app's icon cowered under the unthinkable: a red badge showing… wait for it… 33,182 unread emails!!!
WTF??! Who has that many unread emails??!
Apparently Ashley does.
And so do some of your clients.
They're caught up in life, tending to their chickens, avoiding their mountain of emails like the plague. Their inbox is a virtual filing cabinet instead of something they go through daily. For clients like this, emailed reminders don't stand a chance.
This result? Your clients can easily miss their appointments. No-shows equal lost time, lost money, and lost sanity. 🤬
TL;DR: Ashley missed her appointment because Hummingbook didn't have text reminders.
Today that changes. Text reminders are here!
Text reminders stifle no-shows
Text reminders don't hide in an inbox. They're immediate. The perfect tool for the job of… well… reminding someone of something time sensitive.
Hummingbook now sends friendly text reminders; complete with emojis.
Check 'em out…
72 hour reminder
"Hi Ashley. 👋 You have an appointment with Adele in three days on Friday the 1st @ 12:20 pm."
24 hour reminder
"Hi Ashley. 😇 Don't forget your appointment with Adele tomorrow (Friday the 1st @ 12:20 pm)."
2 hour reminder
"Get ready Ashley! 🥑 Your appointment with Adele is today at 12:20 pm."
Feels good right?
The below statement gets tacked on to each reminder just in case your client thinks you're manually sending reminders from your number (which obviously you're not):
"🤖 Beep boop: I'm a Hummingbook bot and can't get replies."
Note: Not all clients will necessarily get all three reminders. It depends when they booked. This is a good thing. We call these smart reminders. I'll fill you in how they work soon.
How do clients sign up for text reminders?
Easy: New clients are sent text reminders by default. There's nothing for you—or them—to do.
Existing clients are gently nudged to switch from email to text reminders during their next booking. It takes less than nine seconds to switch. But they of course don't have to, and can stick with email reminders.
Regardless of their text/email preference, all clients will continue to get their initial confirmation email. This keeps their appointment details close at hand if they need to reschedule, contact you, or remember where you're located.
• • • 
Text reminders are definitely our most requested feature. I'm so happy they've finally landed! 🎉 I think you'll love them!
Did Adele and Ashley conspire in the shadows to accelerate the process? The world may never know…