Let your clients book online fast & easy ⚡️
The dings. The vibrations. The constant back and forth. Calls and texts that start at 6am and don't stop until 11pm. Haggling. Soul-crushing no shows. 🚑 Take your life back. Let your clients book appointments online with Hummingbook.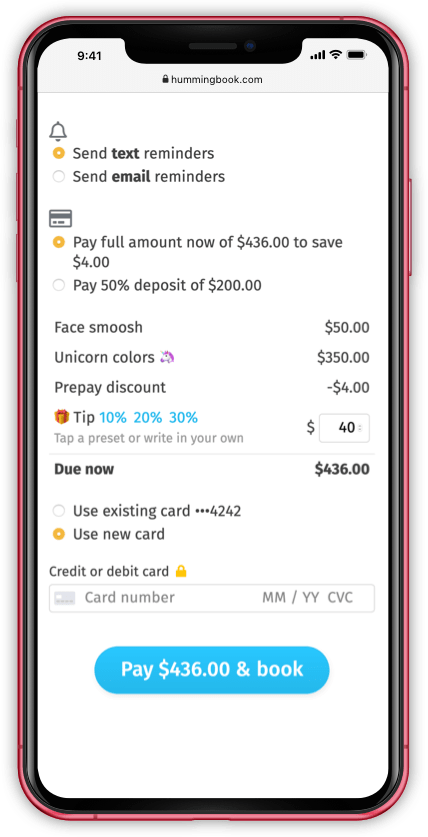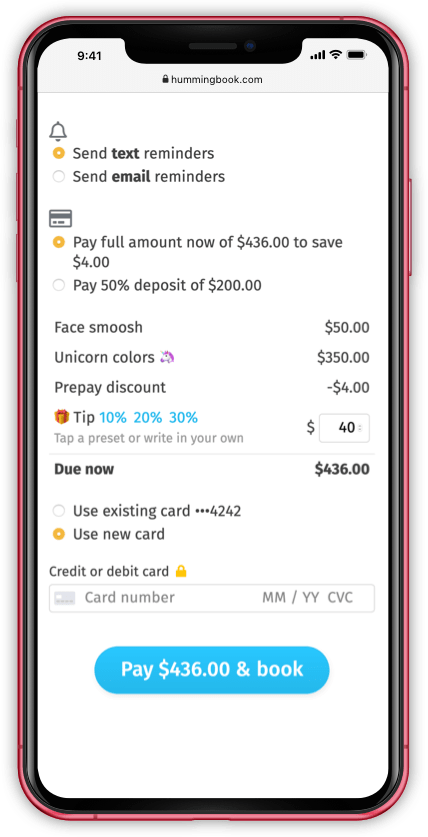 ---
---
5
You won't find this combo of 5 features anywhere else (№ 2 is srsly bananas 🍌🍌)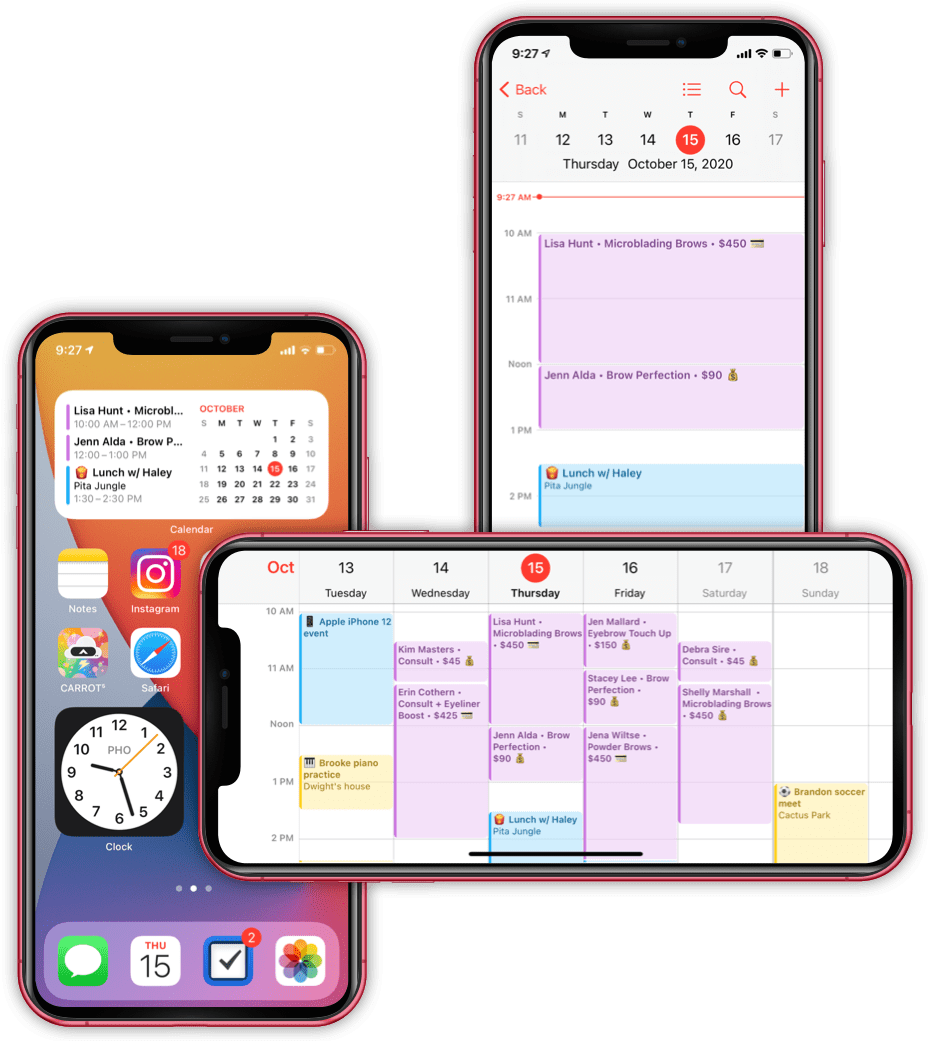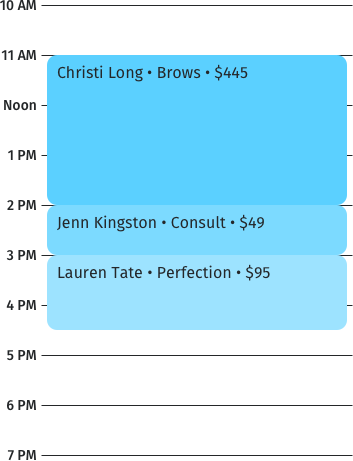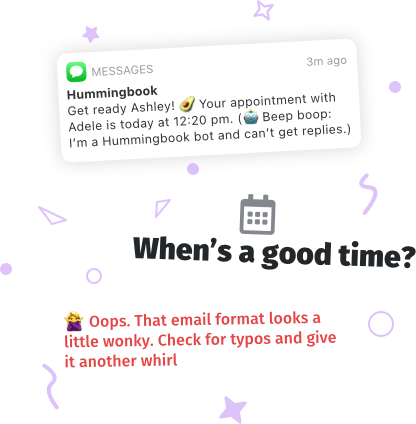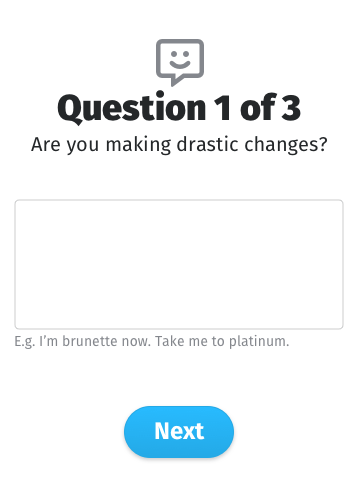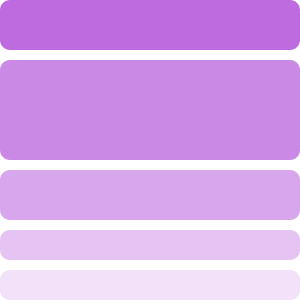 See all 18 benefits
Your 24/7 boundary setter
I know what you're thinking. "This is great and all, Christian, but there's no way it can book like me." First: I'm flattered you know my name already! Thank you! 💍 Send me a text and say hi! Second: I hear you. But are you so sure? Can you book people in your sleep? Do you have the boundaries needed to say no to Trisha who is always wanting to "squeeze in" last minute? Can you send out reminders day and night to make sure clients show? What about deposits? Hummingbook does all these things (and more). Take your life back and push that button…
---
---
10
10 industries Hummingbook is perfecto for (📱🐝)
Hairstylists
Permanent Makeup
Artists
Waxers
Spray Tan
Artists
Massage
Therapists
Aestheticians
Lash Artists
Colorists
Life
Coaches
Reiki
Practitioners
You belong here
Imagine if I lived with you. If I saw you get buried under a mountain of "when can you get me in?" texts every morning. Watched your head hang low over no shows. Comforted your cries after horrible clients haggled with you. And felt your urge to quit, even though you love your job (you just detest the admin side). Stop imagining: I *did* live with you… well… someone just like you. I experienced it. And then I built Hummingbook to erase your pain.
---
---
16
16 fears you might have (and how to stop being a scaredy-cat 🐈)
My hours change too much.
Do your kids have crazy sports schedules? Do you like meeting up with friends last minute? Are things just never quite the same week to week?
Hummingbook can hang.
You never have to have a set hours. Leave your schedule totally clear. Then add in your availability once you know when you want to work.
And even if you do have a set schedule—but it changes frequently—it's dead-simple to adjust.
Friend visiting from San Diego for the weekend? Delete Friday and Saturday in two taps.
Want to carve out the afternoon for your mom on Wednesday? Long press on your Wednesday and drag the handle to cut your day in half.
Want to sleep in and start later on all your Mondays? Just change the upcoming Monday and tap "For All Future Events". Sweet. You just changed all your Mondays for eternity—in a couple taps.
There is nothing to login in to. You just pop open your iPhone Calendar and change the blocks in your "Availability" calendar. Easy peasy.
I like to plan only a week out.
That's totally ok. You never have to have a set schedule or set hours.
Go ahead and leave your schedule totally clear; uncommitted to any hours at all. Then add in your availability once you know when you want to work.
Maybe you plan, for instance, every Sunday. No problem. Just flip your phone into landscape view, and plunk in some availability blocks. It'll take all of two minutes. Then let your clients know the next week is open.
My schedule is too complex.
It's not. I promise.
Do you need every other Saturday and Sunday off to watch the kids? No problem.
Have a lake day with friends every 3rd Friday of each month which you want to make sure doesn't get booked? No problem.
Early movie night with the bff on Tuesdays? No problem.
Hummingbook can handle your spontaneous ways.
I'll get caught off guard with a last minute booking.
Nope. Won't happen.
You tell Hummingbook how much buffer you want. 24 hours is the default. That means clients can't book within the next 24 hours.
It's Friday night. (Well, technically 1 am Saturday morning. But who's counting?) You're drowning Fireballs and White Claw like you're Britney Spears after the premier of "Toxic." Even though your availability is set to Saturday 10:00am to 6:00pm, you're protected.
Clients won't be able to book a Saturday appt because you have a 24 hour buffer in place.
You choose how many hours you want your buffer to be.
Someone will book too far in advance and kill my vacation.
Nope again. Vacation protection means clients can only book as many days out as you set in Hummingbook. Make it crazy short like one week. Or keep it standard at three months. Or let clients book a year or even two out.
You choose how many days out your clients are able to book.
I'll have to have a set schedule (which I don't have).
While most people do have set schedules, you don't have to. Be free as a bird. How? Only draw in availability blocks when you're feeling it. And nothing has to repeat. You can draw in one-offs every week if you want.
Hummingbook won't book like I do.
Are you so sure? Can you book people in your sleep? Do you have the boundaries needed to say no to Trisha who's always wanting to "squeeze in" last minute? Can you send out reminders day and night to make sure clients show? What about deposits? Hummingbook does all this and more.
I won't control my schedule anymore; a computer will.
Wrong. You tell Hummingbook what to do. You give it rules to follow. And then it follows them. It's like your programming an assistant. But that assistant is never hungover, distracted with Instagram, or "stuck in traffic" again.
I only work part time.
Hummingbook doesn't judge… but I do! Shame on you, Becky! Work more! 🤣🤪😘
For real Hummingbook does not care. You might only work Friday nights, Saturdays, and random Sundays for a couple hours.
That's perfectly fine. I'm not here to tell you how to run your life—just your booking! 💃
Hummingbook will fill as much (or as little) time as you want. And bonus: you don't have to post your hours out in the open on a profile page. Hummingbook keeps your schedule private.
If clients can book willy-nilly, they'll turn my schedule into Swiss cheese.
Not if you have gapless booking turned on. Hummingbook books your appointments back to back, just like you do. Read all about gapless booking.
Remember: You are in charge of when you work. Set as few or as many availability blocks as you want. Scatter them throughout your week as you want. Make them repeat. Or don't and play it by ear each week. Change them up as often as you like. All from your iPhone Calendar.
Certain clients take longer than others.
Not a problem. Hummingbook notifies you every time someone books.
So if you see bald Bob booked a 30 minutes men's haircut (your standard duration for a men's haircut), you can hop into your iPhone Calendar and reduce the duration.
Or, if Haley has the mane of a Clydesdale, and you know she'll be extra, you can bump up her time.
Let Hummingbook do the heavy lifting of getting clients into your calendar. You can fine tune the corner cases after, if needed.
PS: Notifying clients after you make a change is easy. Just hop into the notes section of the appointment. Then hold down on Haley's number (or email). Your iPhone will fire up a text (or email) to her. It's fast.
Randoms will be able to book me.
Only if you post your booking link somewhere public like Facebook, Instagram, etc. You can sleep tight knowing we never publish your link on our site.
To protect from randos, hold your link tight to your chest and only send it to pre-screened clients.
Btw, here's my booking link: hummingbook.com/@ctessmer.
Feel free to take it for a spin. Yours will look just like this; with a different username of course.
My calendar will be exposed to the world.
Never.
You might be thinking of other booking software that shows clients a grid; your whole week laid out with which slots are taken and which are not; when you're working and when you're not.
That's not how Hummingbook works.
Hummingbook only shows your available time slots—not what other clients booked. See an example of what your clients see when they book with you.
My clients won't use it because they don't like change.
Jenny's clients say otherwise. So do Leslie's clients. And Dana's. And the first client Mark used it on was a snap—zero issues.
Most people have this same fear. And they're clients debunk it within minutes.
On the contrary, you might not realize your clients are frustrated with you. Frustrated that it takes you hours to get back with them. Which, of course, you can't speed up, because you're busy WORKING!
The catch-22 is very real!
To the original point: You're right. Most people don't like change… until… that change saves them time, money, or energy. Hummingbook will do all three. For you. For your clients. Because, unlike you, it's ready to book 24/7. That means more bookings. And happier clients.
I'm not good with directions; I need to be walked through things.
No sweat at all! I do this for anyone who asks—like Leslie did—and I'll do it for you.
PS, there's a great side effect to these meetings: you'll learn how to use your iPhone better.
A customer said this to me: "Oh my gosh, this is worth the price of the service in and of itself!"
The "this" in this case was helping her turn off portrait lock. The poor thing couldn't FaceTime and charge at the same time.
Hummingbook isn't just about booking clients, but rather, it's about becoming more proficient with that $1000 computer in your pocket—no tech degree necessary.
I've booked this way forever.
You probably also used to fax, write letters, use a typewriter, and (gasp) call people on the phone. Now you text them because it's way easier.
Was there a little learning curve? Sure. But now texting second nature.
That is exactly what will happen booking clients with Hummingbook.
In fact, if you're already booking clients into iPhone Calendar manually, using Hummingbook will be an absolute breeze. (Don't worry if not; I got you covered!)
Aside: I remember when my mom started texting. She used to send every message like this:
Dear Son,
This is your mom. How are you doing today? Are the llamas doing ok? What about the chickens?
Love,
Your mom
In case you missed it, that was every text message. I soon broke the news. "Mom, you don't need to ID yourself on every text, I kinda know who you are…"
In a way I kinda wish I never told her… it was quite hilarious… 🤣
More control—not less
Listen. I know you're afraid. Afraid to loose control of your schedule. You might be thinking Hummingbook is like everything else out there: mechanical, rigid online booking. Nope. I made Hummingbook different. It books like a human—like you. It's friendly. And you'll actually *gain* control. You'll keep better boundaries with your clients. All without losing the day-to-day flexibility that you love about manual booking.
---
---
270
Why you should let your clients book online in 270 words (A letter from me to you)
Ok. Last chance here.
I've given you 18 benefits of using Hummigbook to book your clients online, highlighting the top 5. I've shown you 10 industries Hummingbook is perfect for. And I've squashed 16 fears you might have had about online booking.
But here you are, reading this. That means one of two things:
You're thorough AF, in which case, email me and I'll shoot you a nice coupon code as a reward. Why? Because you're my people. 😘
You're still not sure Hummingbook is the right fit. If so, text me. I'm happy to help. (And don't worry about what time it is; my phone is in DND when I'm sleeping.)
I don't mean to sound over the top, but Hummingbook could quite literally change your life—just like it has for my other clients. You'll make more money, have less no shows, and melt the stress of the administrative side of your business.
But better: you'll embrace a new philosophy. One that says:
"This is MY life. MY time. MY business. And I get to dictate MY schedule. While I want to make my clients happy, THEY DON'T OWN ME!"
But none of that will come true if you're not willing to automate the most mundane part of your life: booking your clients.
So go on… take back your life.
Try Hummingbook FREE for 30 days. You won't be asked for your credit card until a couple days before your trial is up. And even after you start paying, you can cancel easily anytime. There's literally zero risk. What are you waiting for?
Scared? Still have questions? Text me at (480) 254-2944 and see if I'm available to talk (I usually am). Or as a last resort, subscribe to my mailing list so I can at least keep in touch.
Love ya,

christian tessmer • founder
PS: Yes, that's my real number; the same one my mom has. It's not some spam trap. I won't be able to give out my number forever. So text me now.
You got this!
Change is scary. But if you keep doing what you've always done (manually booking), you'll keep getting what you've always gotten (stress, no-shows, clients walking all over you). You can end it today. And I'm here to hold your hand every step of the way. But I can't help you unless you push that button. Or, at least, get on my mailing list so I can help you grow and get better, even if you don't use Hummingbook (yet).
---
---