Give yourself some wiggle room
Need some time between each appointment? Then cushioning is for you. Sanitize, take notes, prep for your next one, play Tiny Wings, or give yourself some wiggle room for clients that take longer than expected. Running behind just became a thing of the past.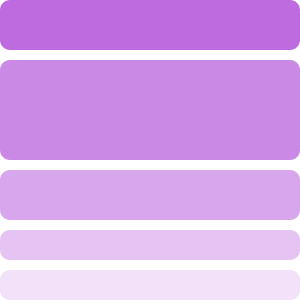 Can one client ruin your day?
It's Tuesday. Lynn, your first one, shows up late. She has the mane of a Clydesdale. And your day is stacked back to back.
💔 /////////////////////////////////////// Oh no! Something is supposed to be embedded here but it's missing.
If you don't rush through her cut & color, your next four appointments will derail faster than a Tokyo train in the 1960s. (I don't know what that means, but it sounds compelling…)
Things are going off the rails and it's not even noon yet.
🤬 FU*K!!!!
5 more reasons you might want some cushioning
Late Lynn's are a great reason for cushioning. But they're not the only reason. You can use your preplanned time between appointments for anything…
Sanitize your station between clients (Permanent Makeup Artists)
Review notes for your next one (Life Coaches)
Decompress and rest your hands between appointments (Massage Therapists)
Give yourself time to setup colors (Colorists)
Refuel with some snacks (everyone)
Build in some wiggle room
Regardless of your reason, Hummingbook is ready to give you the wiggle room you need. Just tell it how much time you want between each appointment: 5, 10, 15, 20 minutes… whatever you want.
And of course, if you want no gaps, just keep cushioning off, and gapless days on.