Book in multiple locations.
Whether you work in two locations, have over-the-phone consults, or do video calls, Hummingbook has you covered.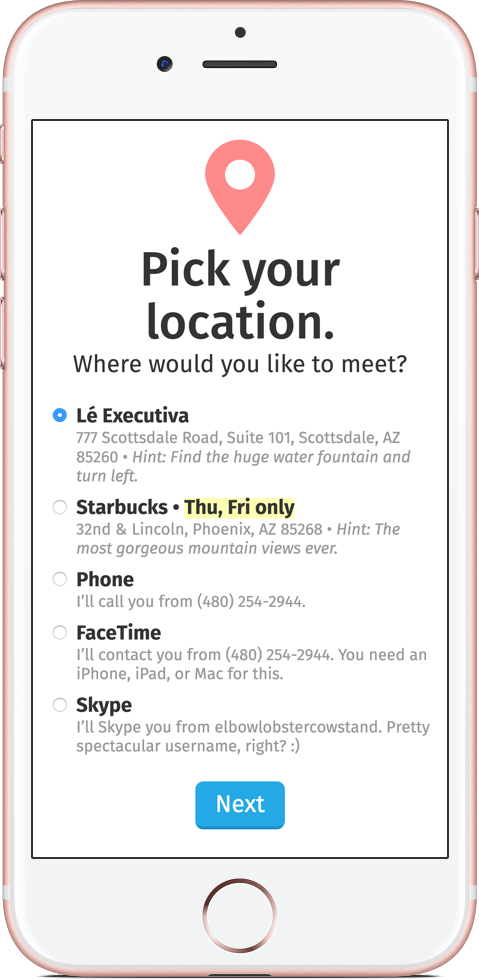 How would I use this to split my time between two locations?
Easy. Sign into Hummingbook to add in your two locations. Then email us to let us know what days you'll be working what location. We'll create a custom filter for you. When your client picks location X, only the days you'll be at X will show up.
Can I meet clients on-location, say, at their homes or work?
While this isn't the feature for that, Hummingbook can work for on-location appointments. Here's how…
Snag your client's location by adding a question
Use cushioning to account for your drive time. For instance if all your clients are in one metro area, and you know it won't take you longer than one hour to get from point A to point B, add an hour cushion between each appointment.
Drop us a line for more info on this.