Book in multiple locations
Whether you work in two offices, do over-the-phone consults, or chat with your clients on video, Hummingbook has your back.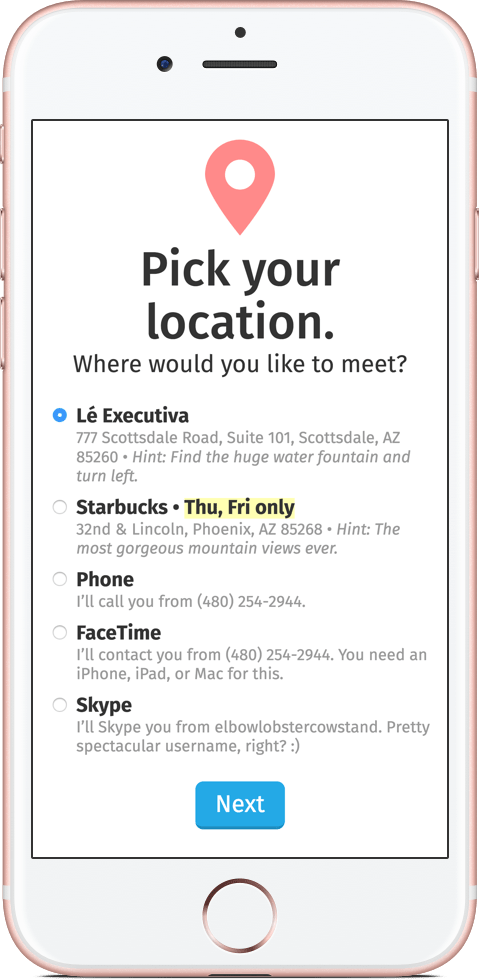 Never be locked into one location
Do you work in multiple locations? A couple days here and the others there? Maybe you do over-the-phone, Skype, FaceTime, or other remote consults?
Whatever your vagabond case, Hummingbook has you covered.
Your client picks the services they want. Then—if you have multiple locations enabled—they pick where the appointment should occur.
Hummingbook only shows your availability associated with that location.
In other words, if your client picks location xyz, and you only work there Thursday and Fridays, Hummingbook filters your availability to show only Thursday and Friday times.